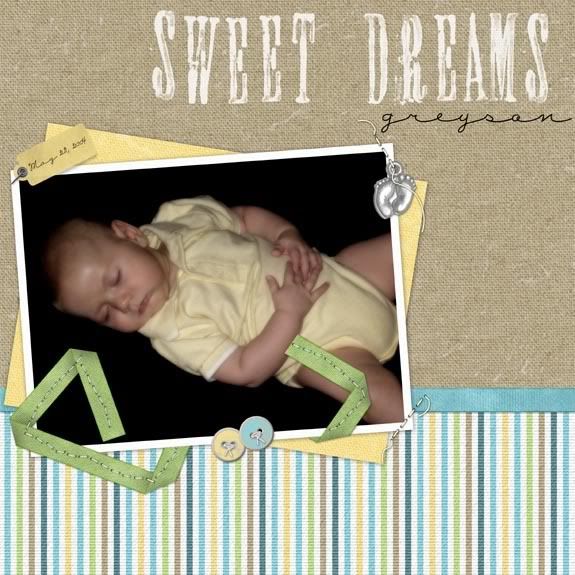 Taking a little design break for a few days or so.. I was SO creative this last week, I am now creatively drained!
So, with my new found time I'll be keeping busy by scrapping for myself for a change.
Here's a new LO with an old picture.
I took this photo of my youngest son, Greyson, while he slept on the living room floor. He was about 2.5 months old and everytime I look at it I laugh at how chubby he was.
Credits:
Baby Boy Kit by Yvette Sanders at SOTB
baby feet charm by BetteD
Tag by Doris Castle
Staple by moi.
Stamped Alpha by Michelle Coleman
stitching-Little Bits Pastels by Christine Nash
Font: CK Lovenote