I know it's been a little while since my last post. It's been kind of busy here for the last week or so but things should be getting back to normal now.
This weekend I spent at Mazda Raceway Laguna Seca working as a photo vendor with my hubby. We just got back last night and we are exhausted. It was quite an event.
I managed to score myself a new CF card reader so I was finally able to get Greyson's first day of Kindergarten portrait off the memory card. It turned out so cute! He was showing me his new backpack for the first day of school. He is so proud of it.. because it has Spiderman on it, of course!!
I did some minor edits on it and cropped it down. My absolute favorite of all of them!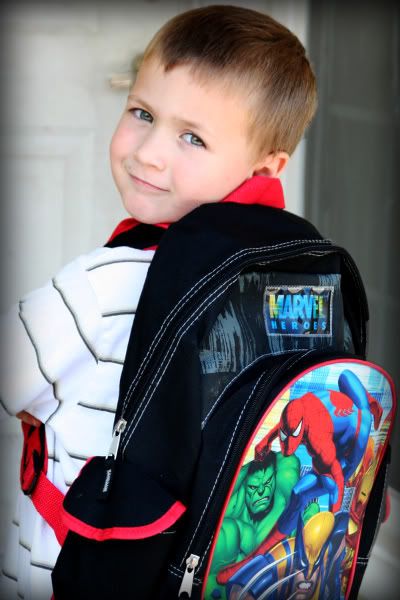 The comment form is now fixed!