The other day, I got this email from my favorite clothing store, Torrid. I had signed up for their rewards club thing they have when I was in buying a few things recently.
Anyway, this email was to announce that they are now accepting Paypal transactions on their website. Not just credit and debit cards but instant funds to buy clothes with. Oh boy, I thinking this is going to be a very BAD thing for this shopaholic. I resist and close the email.
The next morning, I grab my coffee and sit down at the computer. The first thing I do is read my email. What do I see before me? Yep, another newsletter.
I open it and the first thing that I see is the following in big BOLD letters:
50% OFF ALL CLEARANCE ITEMS- 3 DAYS ONLY. NOW ACCEPTING PAYPAL!
Oh man am I in trouble now..I couldn't resist any longer. Here they are waving a huge sale in front of me and they take paypal..which by the way I had some money in.
Yes, I caved.. but the good news is I got a great deal. I bought two new pairs of cropped pants with the drawstring at the cuff, which are regularly priced at $44.00 a piece! And I got them for about $15 each. I also found an online coupon code for an additional 10% off my entire purchase. How cool is that? I always love getting a good deal.
Much to my surprise they arrived today and I only ordered them a few days ago so their standard ground shipping is very fast. I am trying very hard to resist going back and spending more money.. I really need some more new bras, and tops too. I am secretly hoping that they will extend the sale so that I can get some more stuff when I get paid again. A girl can dream right?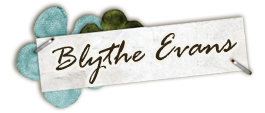 sale